The Jessie F. Hallett Memorial Library Staff, Board and Friends are proud to provide the following events to the Community:
Children's Pre-school Story Hour is in full swing.  October themes include Fire Prevention, Pumpkins & Leaves and Halloween Tales. The Story Hour children will make their annual trek to the Care Center on Wednesday, October 25th for a Halloween Costume Parade for the Cuyuna Range Nursing Home residents. All look forward to this traditional event started by Alice Woock in the 1980's. On Wednesday, October 18, Magician Robert Halbrook will be on hand for a HALLOWEEN MAGIC SHOW! This performance is made possible by contributions from the JFHML Friends Foundation. Story Hour continues each Wednesday morning at 10:30.  No pre-registration required. During the busy MEA weekend, Thursday, October 19 from 11:00 a.m.-1:00 p.m. the JFHML Friends Foundation will sponsor the 9th annual American Girl Doll Tea featuring refreshments and crafts. Ages 5-12. This event requires registration. Please call 546-8005 to reserve a spot for your young AG aficionada.
Each week a new Business Friend is prominently displayed on our electronic message board on the highway adjacent to the Library. We are proud to partner with over two dozen business partners who support the Library with their yearly memberships. Be a Friend, Join Today! All donations made to the Friends go directly to the Library for programming, materials and technology. The next JFHML Friends Foundation meeting will be on Tuesday, October 3 at 5:00. All are welcome.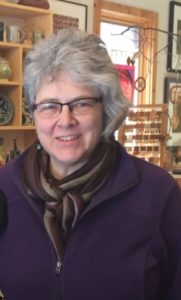 Local author, Amy Sharpe, will present the next JFHML Author Talk on Tuesday, November 14 @ 6:30 p.m. Sharpe has written about Charles Beck, a Minnesota artist renowned for his landscape woodcut prints and oil paintings of the Minnesota landscape. The book features Beck's life story along with examples of his lifelong works of art. More details to follow on www.hallettlibrary.org
Jingle Books, the annual fundraiser to raise money for books, e-books, audiobooks, periodicals and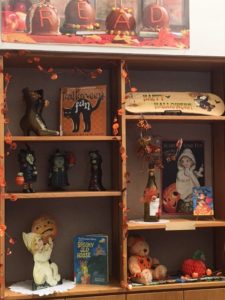 programming will begin on Thursday, November 16 (Give-To-The-Max Day) and continue through December 31.  The Hallett Charitable Trust have awarded the Friends a matching grant opportunity.  Double Your Donation for Literacy! Scheduled on-line giving begins on November 1 at: https://www.givemn.org  Under "Find A Cause" type in:  Jingle Books.  Check and cash donations will also be accepted in  person at the Hallett Library. The Jingle Books campaign and matching grant opportunity continues through December 31, 2017.
Library hours are Monday and Wednesday 10-6, Tuesday and Thursday 10-8 and Friday and Saturday 10-2. Let the Hallett Library become your place to connect with others. Join us as we celebrate our 39th year of service on the Cuyuna Range.  We Cater to the Curious.