A JFHML Friends Foundation Fundraiser at the Jessie F. Hallett Memorial Library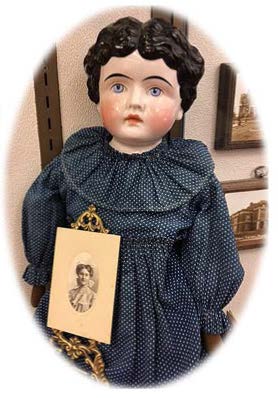 Books of all genres! Plus Jessie's Doll Boutique; a collection of dolls and accessories will be featured for sale. Experience unheard
of prices & bargains galore!
This doll is the first doll of Jessie Barnard Hallett, donated to the Library by the Cuyuna Range Museum. This doll WILL NOT be for sale.
WEDNESDAY, JUNE 21, 10:00 A.M.-6:00 P.M.
THURSDAY, JUNE 22, 10:00 A.M.-6:00 P.M.
FRIDAY, JUNE 23, 10:00 A.M.-3:00 P.M.
The funds raised will be used to fund Author Talks at your community public Library. Please plan to attend, browse & shop to your heart's content.