Charles Beck:  The Nature of an Artist
Tuesday, November 14
6:30 p.m.
Refreshments Served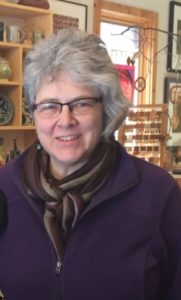 Gallery owner, weaver, creative soul and local author, Amy Sharpe, will be at the Jessie F. Hallett Memorial Library, Crosby, on Tuesday, November 14 at 6:30 pm for an Author Talk and Book Launch of her newly released CHARLES BECK-The Nature of an Artist.  From the website www.ripplerivergallery.com:  "For over seven decades Charles Beck interpreted the landscape of Minnesota through paintings, woodcuts and carved bird forms." Charles Beck said it best, "Nature is all about us. The never-ending cycle of the seasons stimulates the senses. One must only look—to experience the patterns, textures and colors of the land, sky, the hills and woods, the weeds and flowers. My hope is that in a small way I have helped open the eyes of others to this diversity, to this mystery." Charles Beck passed away on September 12, 2017 at the age of 94.
Sharpe's book features 144 pages, hardcover and includes 150 color illustrations. The book will be available for purchase $40 + tax. The evening program is hosted by the JFHML Friends Foundation, all are welcome. Refreshments will be served.