Join us as we celebrate 39 years as your Community Public Library! The Library has been proud to serve the needs of the Cuyuna Lakes area, and as we continue to grow and prosper with e-books, ipads, a wifi internet café, expanded on-site used bookstore & coffee bar, we look to the future with optimism and possibility.   The Library has been working along with the JFHML Friends Foundation to reduce our yearly $35,000 funding gap. With community and individual support, our gap now stands at $3,000.  By working together ANYTHING is possible.
Check out "Le Connection", the wifi internet café, updated computer lab, expanded bookstore (Backstreet Books) and coffee bar at the Library which now serves cold beverages including Minnesota-made root beer, strawberry & crème soda and bottled water.  The JFHML Friends will be happy to talk about their latest fundraising endeavors and how your membership can help your community library thrive & prosper. The Friends recently held June MEGA book sale & Jessie's Doll Boutique and raised over $1,500 to support Library programming.
One great success of this past year has been the introduction of JUNCTION 101, the new Make & Do creative zone for ages 8-12. This area of the Library offers hands on activities, supplies and occasional classes taught by community members. Past classes include: fancy lettering, collage, electronic switches, weaving, and knitting. On Tuesday, August 15 at 6 pm. Deb Weide will offer ORIGAMI 101. There is limited space, please call 546-8005 to register your child.
Free Property Tax Help is available on Wednesday, July 27 from 1-4 p.m. This is provided by the AARP RSVP volunteer office and no appointment is necessary.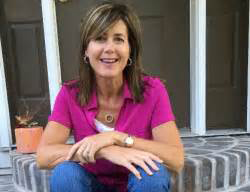 The JFHML Friends Foundation and the Hallett Library are proud to present AUTHOR TALK featuring local author JILL HANNAH ANDERSON & her newly released The To-Hell-And-Back Club on Thursday, August 17 from 6:30-7:30 p.m.  All are welcome. Refreshments served.
The children's programming has been a wonderful success this summer, thanks in large part to the many volunteers who helped with the "READING BY DESIGN!" 34th annual summer reading program, and the preschool Story Hour volunteer readers. Funding for these popular programs was provided by the JFHML Friends Foundation, Bay Lake Lions, Brainerd Area Sertoma Club, Crosby Fire Relief Association, Cuyuna Fire Relief Assn, Cuyuna Range Lions, Cuyuna Range Women's Club, Crow Wing Power Community Trust, Deerwood Lakes Lions, Mille Lacs Energy Community Trust, Myrin-James Ironton Legion, Ruttger's Bay Lake Lodge and Jingle Books Donors.  Story Hour will begin on Wednesday, September 13 with new books, themes, crafts and songs provided by librarians Deb Weide, Sharon Beaman, Becky Munns and Peggi Beseres.
Engraved shelving plaques are available to purchase as a loving memorial tribute or honorarium. Presently over 100 plaques can be viewed on the shelves of the Hallett Library. Recent additions are in memory of Jack Pearson, Marelyn Stoby and Susie Marie Abelson.
The Hallett Memorial Library continues summer hours through Labor Day.  The Library is open Monday, Wednesday and Friday 10-6, and Tuesday and Thursday 10-8.  The JFHML provides 9 print capable internet computers in Le Connection and wireless access throughout the building for laptop users-the Garden of Read'N has wireless accessibility also. The Library offers a vast array of current periodicals, newspapers, DVDs and bestselling books (in CD, e-book and large print format too), all in an air-conditioned environment.  Check out the website at www.hallettlibrary.org where an on-line card catalog is offered for your 24/7 convenience.  Be sure to "Friend" the Jessie F. Hallett Memorial Library on Facebook for the latest photos and news on current events at the JFHML. Join us in celebrating our 39th year of service on the Cuyuna Range! We Cater to the Curious.